Who is Charlie Adam ?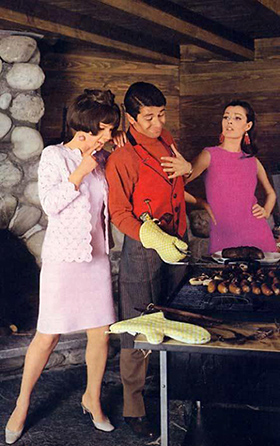 Considering the worrying number of you who actually believed all the fantastical stories previously written here about Charlie Adam, we thought that we should finally reveal his true past, this time without exaggerations...
So, the illustrator wasn't born on the "Love Boat", didn't grow up in Rio de Janeiro, wasn't the lucky survivor of a plane crash on the Mont Blanc mountain, and doesn't travel in a private jet or submarine around the world to make art exhibitions...
The truth is much simpler.
From an architect father and a "Charlie's Angels" mother, he was born indeed in 1975, excellent year for Bordeaux wines, Funk music, swedish tennis, and should not have known much about the places and times he likes referring to, neither about the roller disco era ( to his regret)...
But thanks to the discovery in 1995, in a garage sale, of a magical pair of glasses which allow to see into the past or the future, and that he wears everyday, he can find all the inspiration he needs to create his pictures.
The low accuracy of his glasses might explain some unprecisions in the references made to the 1950's, 60's; 70's or 3000's ... Charlie enjoys reviving old school graphic styles, and it doesn't really matter if they sometimes overlap or contradict each other, as long as it creates visual fun...
Of course, the potential of his special glasses interests secret services of powerful nations worldwide, which allows our man, under his laid-back artist cover, to make a comfortable extra income as a double agent, but obliges him, for safety reason, to live secluded in an ultra-secret base, hidden underneath a glacier in the french Alps...
To be continued... on www.bungalowgraphics.com